Car diagnostics for everyone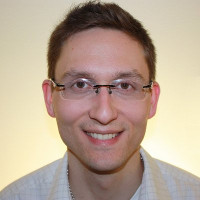 Hi! I'm the founder and creator of the original OBD Auto Doctor software. I once had issues with my car and wanted to know more about them. I did my research and found out about this system called On-board Diagnostics. It's a computer system that all modern cars have. It provides valuable information about the health and conditions of the car.

At that time, there wasn't any affordable and easy to use solutions available for people like me. I mean people like car enthusiasts or do-it-yourself mechanics. I became so fascinated about the OBD2 system that I wanted to learn it fully and build a tool myself. I wanted to share my knowledge and help everyone to know their cars better.

Today, I'm still part of the core team. You might even get email response from me to your support request. I take part in the daily activities to find out your needs and to keep the business on track. I really enjoy working with this tech and share my expertise and the tool with you!
Our goal
Help you get to know your car better
OBD Auto Doctor is the leading OBD-2 diagnostics software for PC, Mac and mobile. The software enables you to communicate with your vehicle's On-Board Diagnostic system and turn your computer or mobile into a highly capable automotive scanner. OBD Auto Doctor is a must-have tool for everyone interested in getting to know their cars better.
How did we get here?
Riku started building the car diagnostics software solution for people like you after he graduated from Tampere University of Technology in 2010. Having a major in embedded systems, he had all the knowledge to develop the tool. Riku also had previously worked in software projects where Engine Control Unit (ECU) software was developed.
After determined and hard work, Riku published the first version of the software in early 2011 for sale. Ever since, the software has been a success. During the years, the software has grown and expanded to macOS in addition to Windows computers. Also, mobile apps has been introduced to all major platforms (Android, iOS and Windows Phones).
Today, the leading car diagnostic solution has been downloaded by millions of car owners. The tool has helped a huge number of people to find out and deal with issues with their cars.
About our Scantool Garage Blog
Scantool Garage is our blog. By following the blog, you can get tips to utilizing the On-Board Diagnostics in your own vehicle. The OBD-II software, accompanied with a scan tool adapter, allows you to read vehicle diagnostic trouble codes, reset the Check Engine Light, and monitor data in real-time from several sensors and monitors among other things.
In addition to general OBD and automotive related information, the blog tracks the ongoing development of the OBD Auto Doctor software. You can get insight into the development of the software and it's new features.
OBD Auto Doctor is developed by Creosys Ltd. We are a bootstrapped, profitable and independent company headquartered in Akaa, Finland.
You can contact us directly with your questions, suggestions or comments by sending email to support@obdautodoctor.com or using the form in the contact page.
You can also reach us by mail at
Creosys Ltd
PL 15
37801 Akaa
Finland
Creosys Ltd VAT-number: FI26295994