Our OBD app for iPhone has been a great success this far. We've got some improvement ideas from you guys about making it even better. We listened to your suggestions and made the app stand out even more.
App Navigation
The initial app used side navigation drawer as the navigation pattern. For the new version we redesigned the app navigation completely. We replaced the old side navigation with much simpler and intuitive tab bar navigation. Now all the most common sections are always visible at the bottom of the screen.
Our e-mail support was also contacted about how to reset the check engine light. The action to clear the MIL was behind a button that perhaps wasn't the easiest to find. We improved the views so that the button to clear the MIL and trouble codes is now always visible.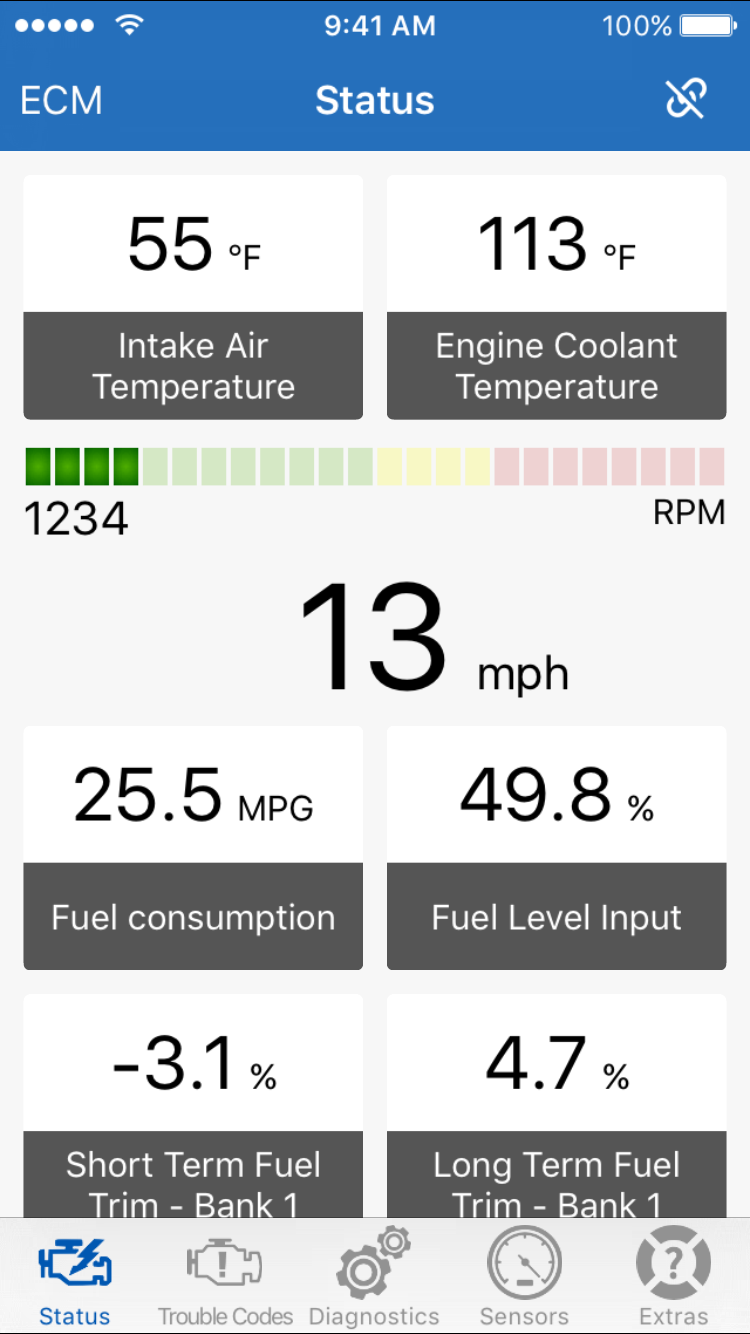 Digital Dashboard
As one of the new features, we added digital dashboard or so called status view to the app. With this view you can track the sensors you want in real-time and with large and easy to read fonts. The speed and RPM are the only fixed sensors in the screen. You can customise all other sensors. Long press any "sensor box" to replace a sensor with any sensor that your car supports .
On-Board Diagnostic Monitors (OBD MODE 06)
Another new feature that we added was the support for On-Board Diagnostic Monitors. These monitors are also know as the OBD mode 06. On-Board Diagnostic Monitors offer professional level diagnostic capabilities. These monitors can give detailed information about misfire counts, for example. They can also give reasons for readiness monitor failures or hints for emerging problems. Unfortunately, not all cars support this mode. Especially older cars don't have support for it. That's because Mode 06 was added to the OBD2 standard about ten years ago.
Read more: Using OBD2 mode $06 for car diagnostics.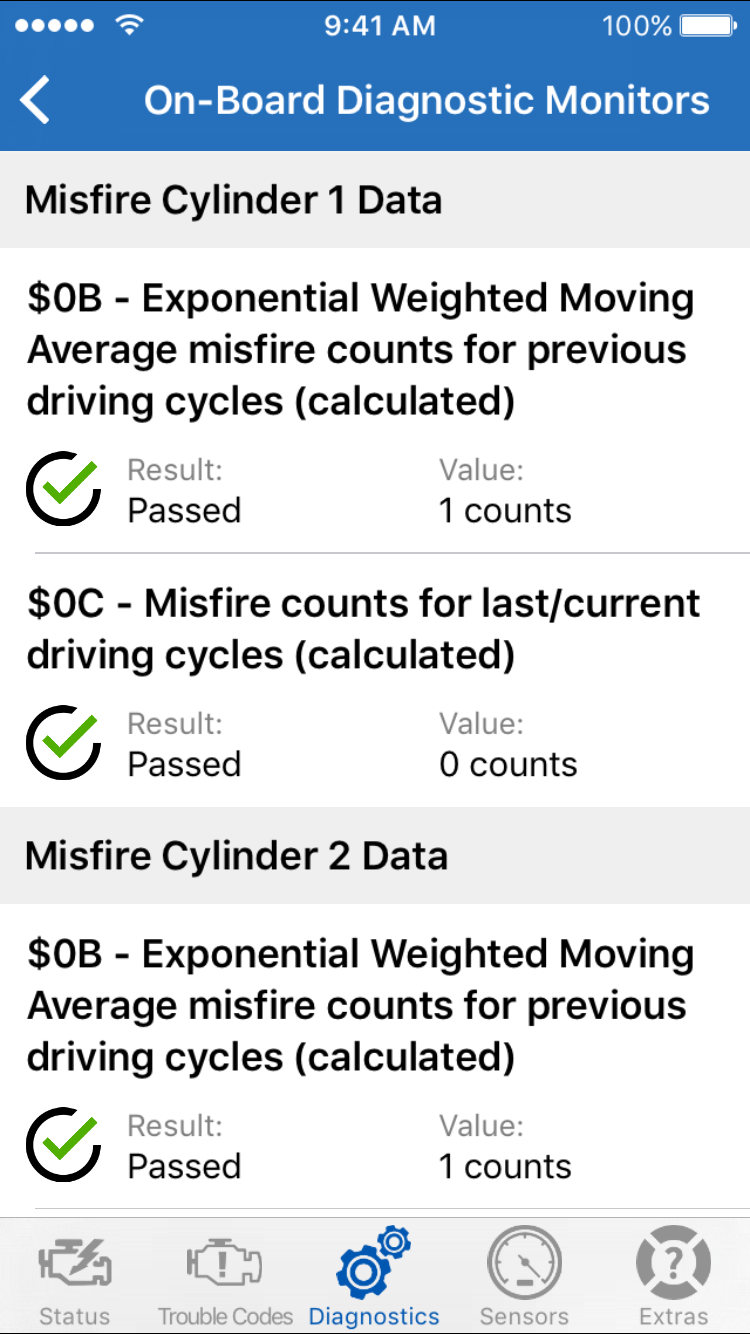 Bluetooth Low Energy / Bluetooth Smart adapters
We are also happy to announce that the app supports now Bluetooth Low Energy (BLE) OBD adapters. These adapters are also known as Bluetooth Smart or Bluetooth 4.0 adapters. We started with support for the best BLE adapter in the market, Kiwi 3. Bluetooth adapters are much more convenient than WiFi adapters. This is because you don't need to hassle with the phone WiFi connection anymore. Support for Bluetooth 4.x adapters is a great addition to our app. We'll be adding support for more BLE adapters once they enter the market. Check the OBD adapters page for up-to-date information.
Drop us a note to email about how you find the new app. Thanks!
Our car diagnostic software for PC and Mac was updated about a month ago. The latest OBD Auto Doctor is now labeled as ver... Read more
Our OBD diagnostic software for macOS, Windows and Linux got new version update yesterday. Along other changes, the versio... Read more
Ready?
Subscribe and get started now!