We are pleased to announce the release of OBD Auto Doctor for Mac OS X. Mac support has been requested by many of you and therefore we are especially happy about this release. It delights us to fulfill your wishes!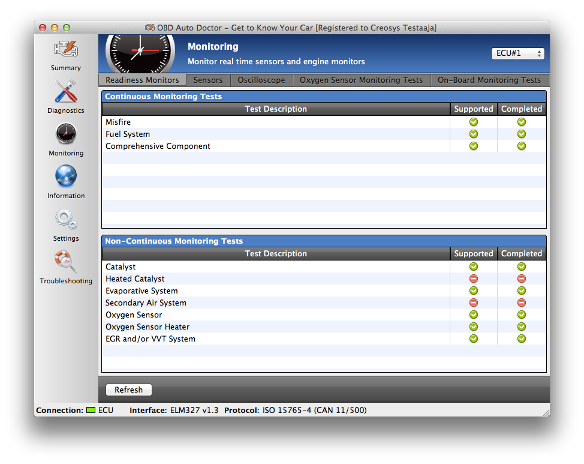 OBD Auto Doctor is the only true multi platform OBD diagnostic software available in the market. It's available for basically for every operating system there is; Windows, Mac and Linux. Users who have purchased a desktop license earlier are able to use the same license key with the Mac version. This is true advantage for many of our customers who have PCs and Macs in their households.
The Mac version supports all the same adapters that our Windows and Linux versions also support. These include wireless Bluetooth and WiFi adapters, USB and serial cable adapters.
OBD Auto Doctor is now available for download from our own site. The software requires at least OS X 10.7 (Lion) to operate correctly. It has been tested to work on the new 10.9 Mavericks too.
Since this is our first release for Mac, we would be very happy to receive any feedback of the software; positive or negative. Leave your feedback to the comments or send us e-mail.
We published new versions for Windows Phone and Android few days ago. These updates contained some improvements to connect... Read more
In the previous app update for Android (version 2.2) we added support for multiple control units. The most common and usua... Read more
Ready?
Subscribe and get started now!