OBD Auto Doctor OBD2 app for iPhone is now available from the Apple app store!
The app works now perfectly even with the new iOS 8 released just few weeks ago. The very first version of the app had some layout issues with iOS 8 but now all those issues are gone. The app works fine with iOS 7 too but older versions are not supported.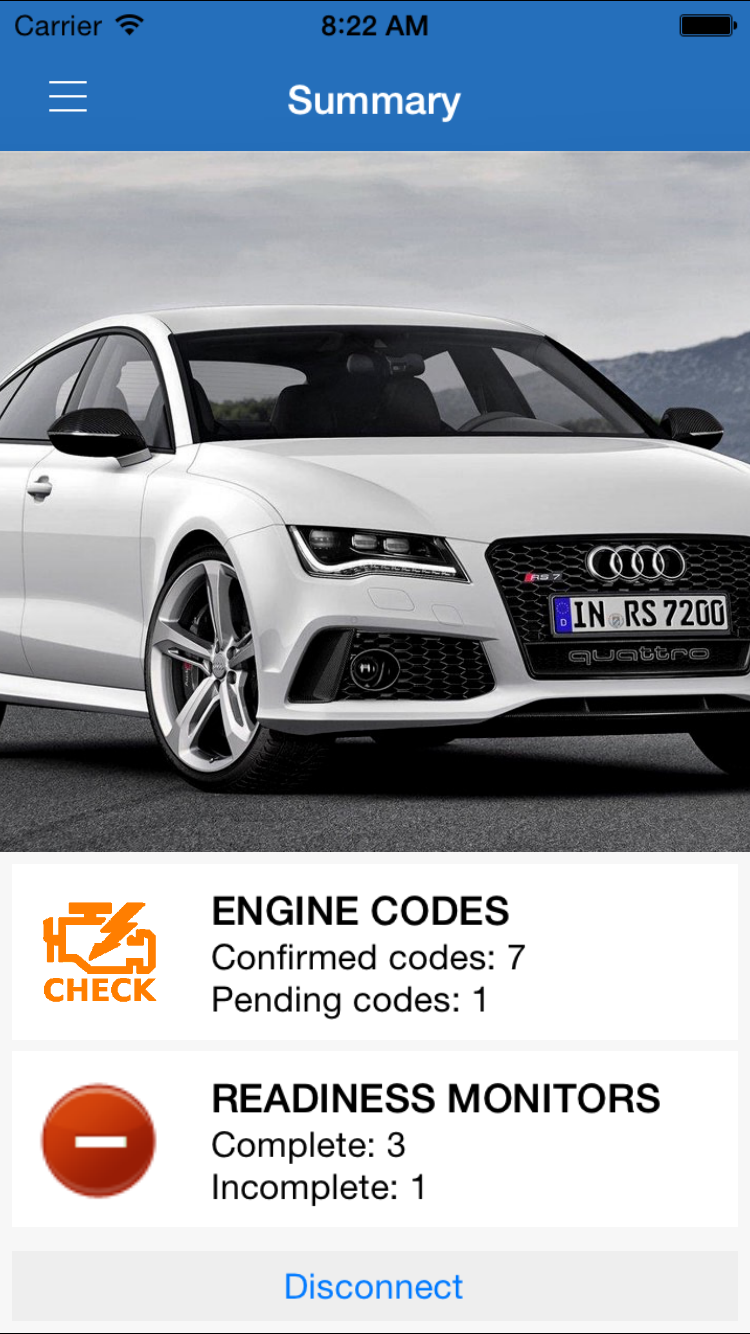 The iPhone version of the app requires separate ELM based OBD adapter using Wi-Fi connectivity. Due to technical limitations of the platform Bluetooth adapters can't be supported. To get started with the app and adapter setup, please check the Quick Start Guide for iPhone. It will guide you through the first time usage.
The basic app is available for free so that you can evaluate it and make sure it works with your car and OBD-II adapter. The free app has some limitations though. You can unleash all the features and upgrade to the Pro version using in-app purchase. In-app purchasing is convenient way to unlock the Pro features without need to re-install separate app version.
Upgrading to the Pro
Getting the Pro version can be done inside the app using in-app purchase. It's one time purchase that covers all future feature updates and additions to the app. The purchase is tied to your Apple account. You can get the Pro version back even if you upgrade your phone or uninstall the app by accident. Just install the free app from the app store and it will automatically detect that you already own the Pro version. The only thing you have to do is use the same Apple account in your phone.
Unfortunately Apple doesn't provide us means to issue refunds of the purchase. Therefore, please try the free version first to make sure there are no compatibility issues with your adapter or car. The issues are very rare but if the free version doesn't work, the Pro version won't make the situation any better.
Try it now and Enjoy
Try it now and let us know how you like it!
OBD Auto Doctor is coming for iPhone soon! We are very excited about this announcement as we are expanding our OBD2 softwa... Read more
The latest update of OBD Auto Doctor for Android added support for OBD WiFi adapters. So now the Android app supports both Bl... Read more
Ready?
Subscribe and get started now!