Access your car's

On-Board Diagnostic

system
Easily diagnose problems, reset the Check Engine Light, and monitor your car's performance with our powerful OBD2 diagnostic software. The user-friendly interface makes it easy to read Diagnostic Trouble Codes and watch car's parameters and health in real time.
How can a
car diagnostic tool

help you?

Imagine the peace of mind you'll feel when you have car scanner software in your pocket, ready to diagnose problems with your car. Don't let car troubles weigh you down - our software is here to help you drive with confidence and ease.
Identify issues with your car
Find out why the Check Engine Light, aka Malfunction Indicator Light (MIL), is on by reading the diagnostic trouble codes (DTCs).
Monitor data in real-time
View sensor data in real-time in numeric and graphical form. Monitor car performance and functionality.
Ensure inspection readiness
Ensure your car is ready for the emissions test. Check the status yourself before the inspection to avoid re-inspection.
Initiate service routines
With a few bi-directional controls, request the car to initiate routines such as Diesel Particulate Filter regeneration.
Drive more economically
Learn to drive more economically by monitoring the fuel economy in real-time. Save nature and cash at the same time!
Save money
Reset an obsolete Check Engine Light warning yourself and save money on unnecessary dealer visits!
Over 4 million downloads
What others think about it?
Works great! Money well spent! — Saved me hundreds of dollars for sure. Super happy with this tool I recommend this highly!!!!
Randy Kimmel
5 out of 5 stars
Brilliant OBD software — Excellent app which makes it very easy to monitor or identify problems and clear them.
Dick Weiler
5 out of 5 stars
Awesome — I'm in the auto industry and if i had to buy a machine that does all this it would cost a fortune.
Sean Stephens
4 out of 5 stars
Amazing App! The best OBD app I ever used — Just tried using this app last 2 weeks, then I subscribed to the 1-year plan. Now I can clear the check engine light with ease, plus more additional features.
Whatsapperism
5 out of 5 stars
ASE mechanic here...this is a very good price. You'll save the money in repairs. Knowledge is power.
Love it! — This updated version is perfect. It works with cheap obd reader, has live sensor data, reading/clearing fault codes, simple interface.
nordicnurse
5 out of 5 stars
Is OBD Auto Doctor
the car scanner

for your needs?

Learn more about our leading car diagnostic software and who it is the perfect tool for. Find out how you would benefit from using OBD Auto Doctor!
For every auto enthusiasts
Are you interested in the fuel consumption of your car? Would you like to monitor Engine Coolant Temperature or Fuel Pressure? You can do it with OBD Auto Doctor. Moreover, you can ensure that your vehicle is ready for the emissions test before taking your car to the inspection.
Are you tired of taking your car to the repair shop every time the On-Board computer illuminates the MIL? Reading the diagnostic information from the vehicle can cost you about $50. In the long run, you are spending a lot of money on dealer visits. Plus all the hassle of taking the car to the shop and being late from work... With OBD Auto Doctor, you can read the Diagnostic Trouble Codes (DTCs) and reset the Check Engine Light yourself.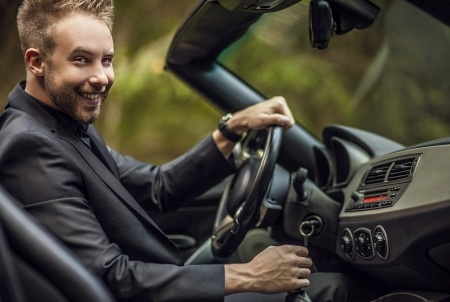 For modern DIY mechanics
All modern cars have On-Board computers, but communicating with the car's Engine Control Unit has been a mystery to many Do-It-Yourself mechanics. Now you can do it yourself with our software. Thus, OBD Auto Doctor can significantly reduce the amount you spend on expensive dealer visits.
Identifying the minor problems before they become major problems can save you a lot of trouble. For example, by diagnosing a relatively low-cost repair such as the replacement of a malfunctioning oxygen sensor, OBD Auto Doctor can save you the cost of replacing the expensive catalytic converter later. As a DIY mechanic, you can save even more. So, for example, replacing an easy-to-change mass airflow sensor in 15 minutes yourself can save you as much as $200. After you are done, just reset the MIL.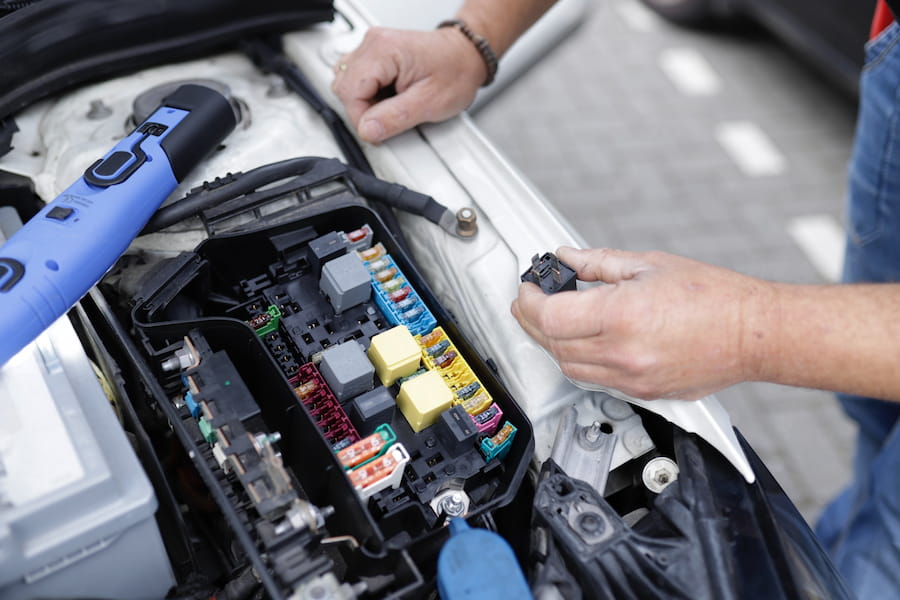 For small repair shops
If you are running or working in a small repair shop, using OBD Auto Doctor will benefit you too. Get access to the Engine Control Unit to read and monitor engine parameter values in real-time. After repairing the issues, you can reset the DTCs and the Check Engine Light.
OBD Auto Doctor is capable of reading Stored (MODE 3), Pending (MODE 7), and Permanent (MODE A) Diagnostic Trouble Codes and Freeze Frame, of course. You can also access Oxygen Sensor Monitoring and On-Board Monitoring Tests in addition to the Readiness Monitors.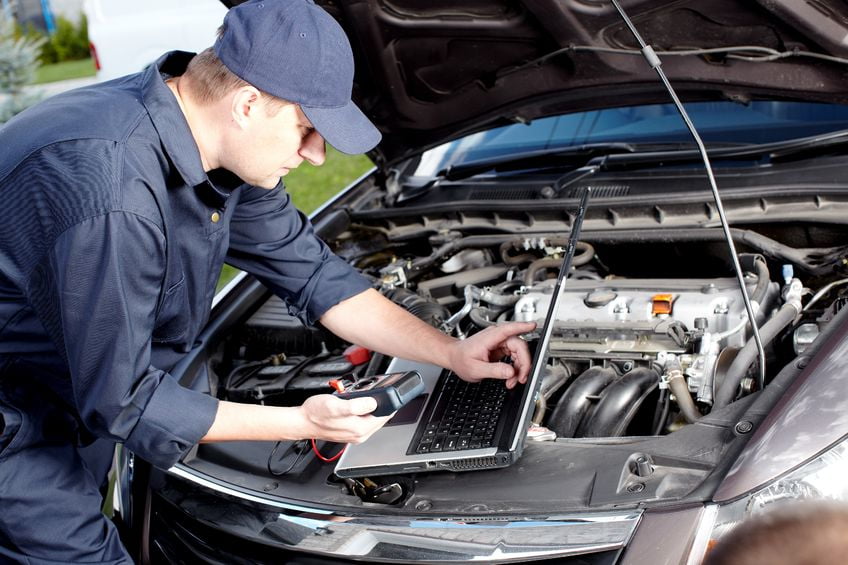 Convinced?
Subscribe and get started now!
How to get started with
OBD2

software?

Read further to learn more about On-Board Diagnostics and the requirements to start diagnosing your car!
1
What is On-Board Diagnostics?
On-Board Diagnostics, or OBD, is a computer-based system built into modern cars. The system monitors emission-related controls and the engine's performance and detects malfunctions.
OBD-II systems provide access to health information and access to numerous parameters and sensors from the Electronic Control Units (ECUs). Thus, the OBDII system offers valuable information, including diagnostic trouble codes when troubleshooting problems.
Required: OBDII compliant car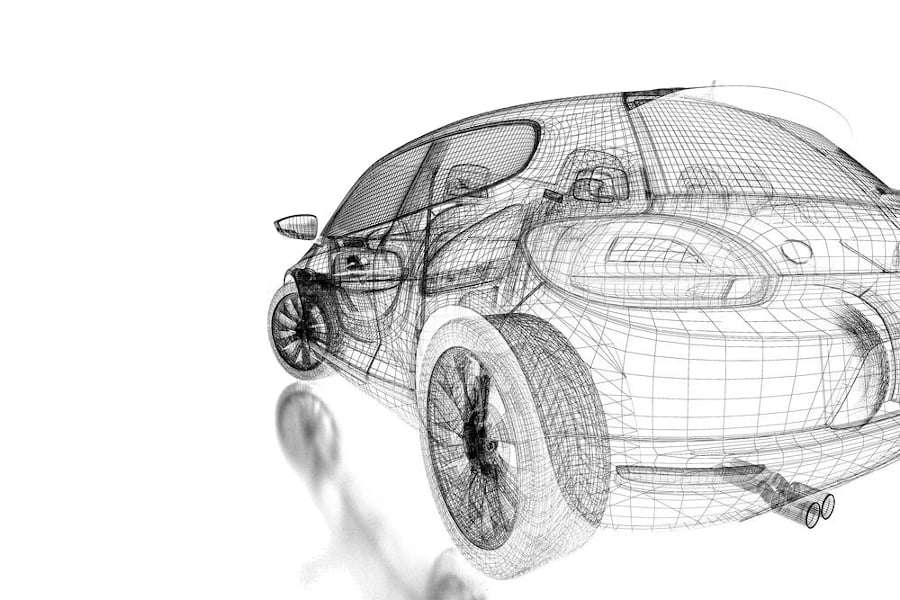 2
How does OBD software work?
OBD2 diagnostic software communicates with the car and reads the diagnostic information from the vehicle. To start communicating with your car, you need a small scantool adapter that connects the software and the car.
OBD software talks with the car, requests and receives detailed data, and presents the diagnostic information in a user-friendly way. It is the software that brings real value for you.
You need: OBD Auto Doctor on your mobile or computer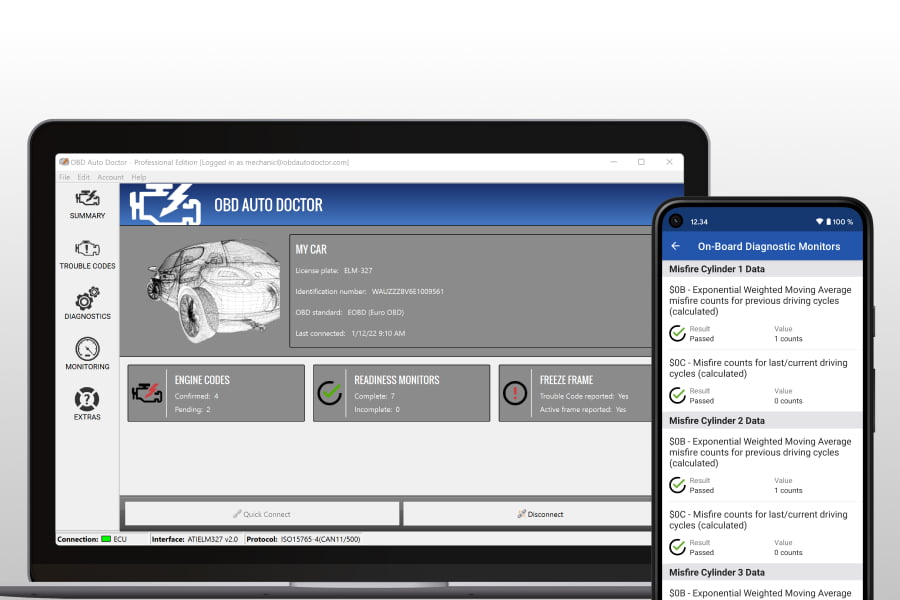 3
What is ELM327 adapter?
ELM327 device acts as a bridge between the computer/mobile and the car. The OBD adapter is attached to the car's physical 16-pin OBD connector plug (OBD2 port), typically located near the dashboard below the steering wheel.
There are different types of interfaces that the ELM327 adapters can have, for example, Bluetooth, WiFi, USB, or serial port. For the best option for your needs, please refer to OBD Adapters & dongles.
Required : ELM327 based adapter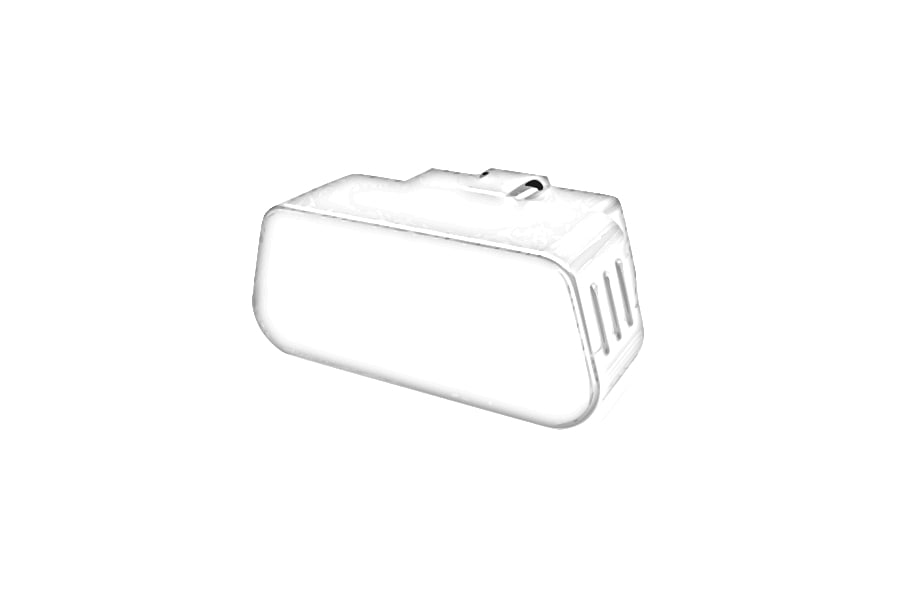 Ready?
Subscribe and get started now!